"Adjacent to the edge of town, the field allowed full view of itself from so many of our windows. It lay spacious beyond tilting fence-posts and under a bright round moon, uncluttered save for the peaked silhouettes of corn shocks and a manlike shape that stood fixed in the nocturnal solitude. The head of the figure was slumped forward, as if a grotesque slumber had overtaken its straw-stuffed body, and the arms were slackly extended in a way that suggested some incredible gesture toward flight. For a moment it seemed to be an insistent wind which was flapping those patched-up overalls and fluttering the worn flannel of those shirt sleeves; and it would seem a forceful wind indeed which caused that stitched-up head to nod in its dreams. But nothing else joined in such movements: the withered leaves of the cornstalks were stiff and unstirring, the trees of the distant woods were in a lull against the clear night. Only one thing appeared to be living where the moonlight spread across that dead field. And there were some who claimed that the scarecrow actually raised its arms and its empty face to the sky, as though declaring itself to the heavens, while others thought that its legs kicked wildly, like those of a man who is hanged, and that they kept on kicking for the longest time before the thing collapsed and lay quiet. Many of us, we discovered, had been nudged from our beds that night, called as witnesses to this obscure spectacle. Afterward, the sight we had seen, whatever we believed its reason, would not rest within us but snatched at the edges of our sleep until morning."
Thomas Ligotti - "The Shadow at the Bottom of the World"
"The Frolic" short film now on Amazon Prime
Sep 04, 2016 - 1:04 PM - by Laffo
For those of you who may have never seen it, the short film adaptation of "The Frolic" (written by Ligotti and Brandon Trenz, directed by Jacob Cooney) is now streaming on Amazon Prime.


3 Replies | 3,192 Views
Guardian Review of SOADD and Grimscribe
Jun 30, 2016 - 11:19 AM - by Arthur Staaz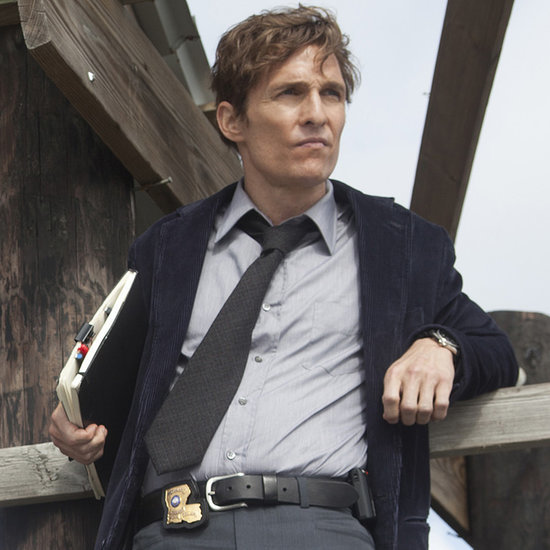 Excellent review.

"These may not be horror stories at all, but more like evil little mantras, leading you into dark, half-conscious speculations about the frailty of human identity and purpose."

Songs of a Dead Dreamer and Grimscribe by Thomas Ligotti review – evil little mantras | Books | The Guardian
4 Replies | 2,599 Views
Vastarien: A Literary Journal Is Open for Submissions
May 18, 2016 - 1:29 PM - by Arthur Staaz



Vastarien. The forbidden tome – an entryway into "…a place where everything was transfixed in the order of the unreal… Each passage he entered in the book both enchanted and appalled him with images and incidents so freakish and chaotic that his usual sense of these terms disintegrated along with everything else. Rampant oddity seemed to be the rule of the realm; imperfection became the source of the miraculous – wonders of deformity and marvels of miscreation. There was horror, undoubtedly. But it was a horror uncompromised by any feeling of lost joy or thwarted redemption; rather, it was a deliverance by damnation. And if Vastarien was a nightmare, it was a nightmare transformed in spirit by the utter absence of refuge: nightmare made normal."

Editor-in-Chief Matt Cardin and Senior Editors Jon Padgett, Brian Poe and Kevin Moquin are pleased to announce that Vastarien: A Literary Journal is now open for submissions. Vastarien aspires to be a source of critical study and creative response to the corpus of Thomas Ligotti, as well as associated authors and creative work. We plan to do this through scholarly and critical works of nonfiction, literary horror fiction, poetry and artwork. Please visit our website for more information. And stay tuned for more news as we review submissions and head toward a launch date.
39 Replies | 13,199 Views
» Recent Threads

Rating

Title, Username, & Date
Last Post
Replies
Views
Forum
Neo-Decadence

22 Minutes Ago

11:33 AM

by

Hidden X

3

281

General Discussion
Looming Low Available for Pre-order ( 1 2 3 4)

35 Minutes Ago

11:21 AM

by

Hidden X

39

2,418

Other News
Quentin S. Crisp ( 1 2 3 4 5... Last Page)

3 Hours Ago

08:25 AM

by

Nemonymous

125

37,161

Quentin S. Crisp
LAIRD BARRON ( 1 2 3 4 5... Last Page)

4 Hours Ago

07:09 AM

by

Evans

179

16,739

Other News
The Hound of the Hawlers

9 Hours Ago

02:45 AM

by

Nemonymous

6

1,790

D. F. Lewis
Robert E. Howard story question ( 1 2)

14 Hours Ago

09:28 PM

by

Trau

18

865

General Discussion
Horror or Weird Fiction ( 1 2 3)

14 Hours Ago

09:26 PM

by

Trau

29

985

General Discussion
Absences and Inhumanity: Six Works of Abstract Horror ( 1 2 3)

16 Hours Ago

07:37 PM

by

Coelacanth

27

1,473

Other News
A few reviews ( 1 2 3 4 5... Last Page)

16 Hours Ago

07:25 PM

by

Zaharoff

480

27,076

Film
What Makes You Laugh? ( 1 2 3 4 5... Last Page)

1 Day Ago

10:52 AM

by

Robert Adam Gilmour

773

158,074

Personal
Blue Bells in May

1 Day Ago

06:42 AM

by

Nemonymous

0

72

D. F. Lewis
Your favorite mainstream horror books? ( 1 2 3 4 5... Last Page)

1 Day Ago

06:22 AM

by

Robert Adam Gilmour

107

19,756

General Discussion
A Useful Trick of the Trade

1 Day Ago

02:33 PM

by

Nemonymous

2

151

D. F. Lewis
Very Unusual News of the Day ( 1 2 3 4 5... Last Page)

1 Day Ago

01:55 PM

by

Druidic

73

7,836

Rants & Ravings
Ebay and Pitney Bowes

1 Day Ago

01:54 PM

by

ToALonelyPeace

1

123

Rants & Ravings