We're raising funds for journal-related costs--especially author and artist payment--in the lead up to issue 1's release. Before we start a Kickstarter campaign, I'm going to be selling a few books and other items of which I have duplicates.
100% of proceeds will go to the production costs of Vastarien issues.
The third of these items is an unread, hardcover copy of
Noctuary.
About this Item:
Condition: As New. Dust Jacket Condition: As New. First Subterranean Press print hardcover in mylar protected dust jacket. Unsigned.
This is not the deluxe edition but is absolutely gorgeous, with cover art by Aeron Alfrey.
SOLD to a TLO member who wishes to remain anonymous!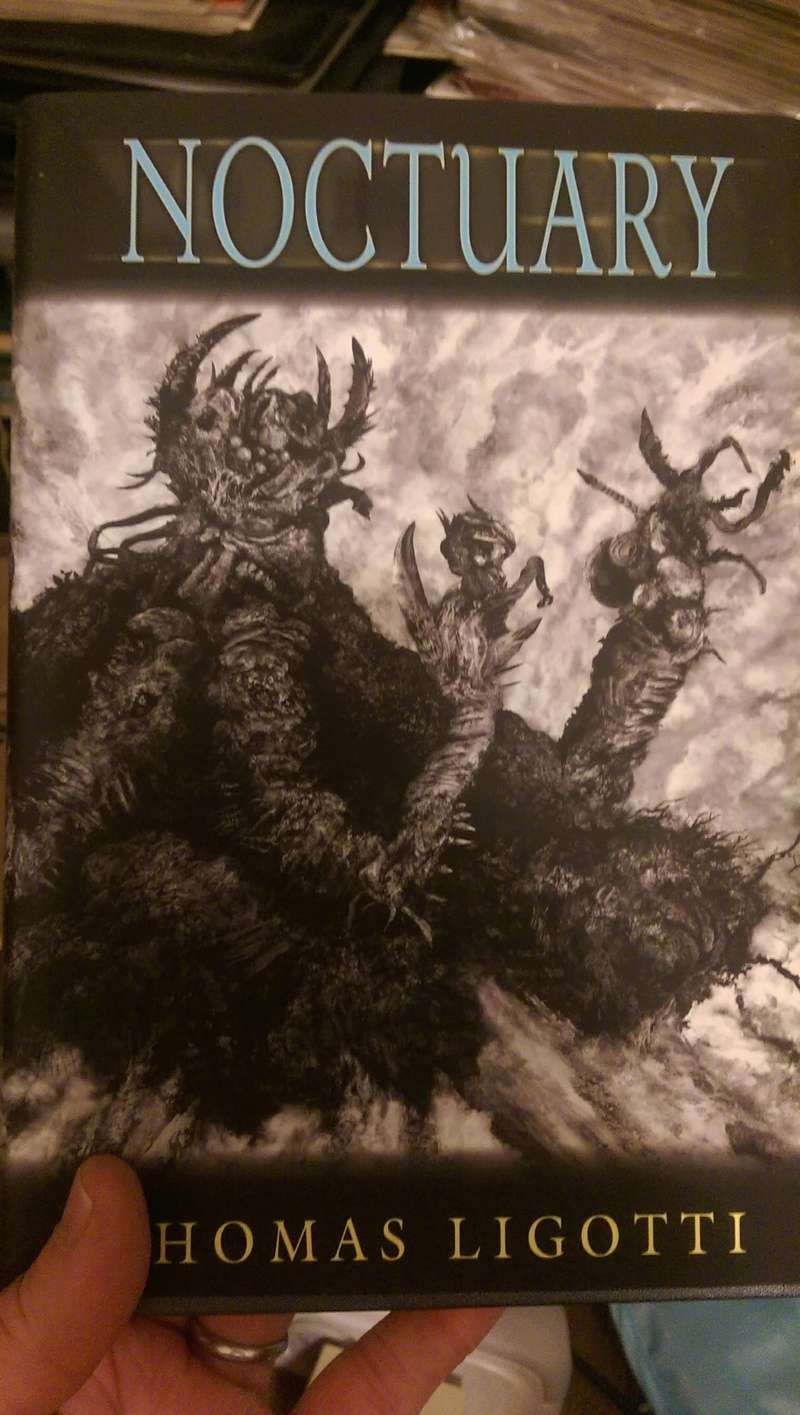 TLO Member cost: $80 + shipping. Please contact me by Private Message only if you are willing and able to immediately purchase this item.
I'm willing to ship anywhere in the world for appropriate shipping costs applied.
If no TLO members are interested in this or other items over the next 24 hours, I'll be offering it for purchase elsewhere at a higher cost.
Again, the money raised by these special Ligotti-related items will be applied specifically to present and ongoing
Vastarien
productions and their associated costs.
Keep an eye out for additional items (some of them quite rare).
Many thanks!